Hi dear Elmer users!
I want to share a non-GUI case of 2D multi-phase flow simulation by the means of Level Set Method. Falling water column simulated here.
Case is based on "levelset3" test. Also present post touch on a matter of following topic (Density ratio of phases 1/1000):
viewtopic.php?f=3&t=1755&start=0&hilit= ... 2ca04b5969
So, solution for high density ratio was obtained by using direct umfpack solver for linear system and dense mesh, especially near the walls.
I've performed simulation on both coarse and fine mesh.
Transport properties was smoothed and assigned as in "levelset3" test by hyperbolic tangent function.
Coarse mesh: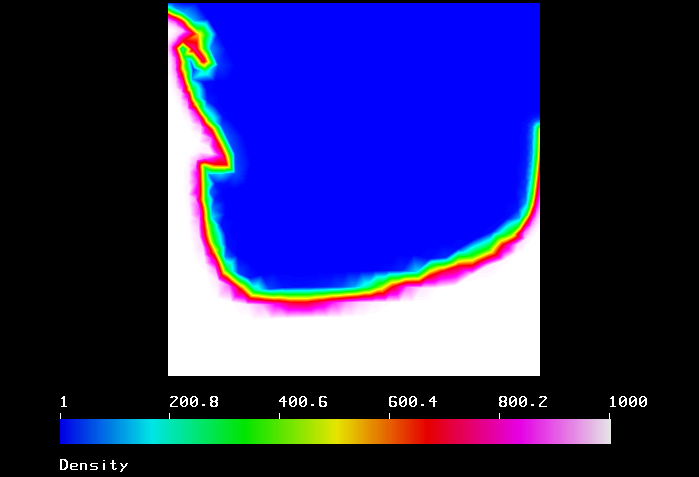 We see, phase interface quite smeared. During simulation appears serious instabilities in pressure and velocity.
Fine mesh:
Interfase calculated more acuratly.
The case is placed at my google drive:
https://drive.google.com/open?id=0BycAF ... 2VlWnN3Y0k
PS: I will really appreciate in advise on improvement of performance. Calculation for fine mesh was about 3 hours. Also any comments are welcomed!
Regards, Dmitry!